(2018) THE PROPOSAL
** 2018 Hot Docs Film Festival **
Honorable Mention-Emerging International Filmmaker Award
** Official Selection - 2018 Tribeca Film Festival **
** Official Selection - Sheffield Doc Fest ** Honorable Mention - New Talent Award
** Official Selection - DokuFest Kosovo ** August 3-11, 2018
** Official Selection - Camden Film Festival ** September 13-16, 2018
UPCOMING
** Official Selection - Vancouver Film Festival ** September 27-October 12, 2018
** Official Selection - Hamptons Film Festival, New York ** October 4-8, 2018
** Official Selection - Antenna Film Festival, Australia ** October 9-14, 2018
** Official Selection - New Orleans Film Festival ** October 17-25, 2018
** Official Selection - RIDM Festival, Montreal ** November 8-18, 2018
The Proposal (2018, 83 min)
A film by Jill Magid
Director's Statement
As a visual artist and writer, I use my work to create new perspectives for long-established structures of power in society. During the past eighteen years, I've been a spy, a police officer, and as a war journalist. Gaining access to power systems takes research, trust, and a series of unorthodox requests, requiring constant negotiation. From the inside, I engage these systems in personal dialogue. From there, I'm able to raise questions and concerns about how we live in relation to them.
The Proposal is my first feature film and the last chapter of the project I started in 2013 called The Barragán Archives . The project explores the contested legacy of Luis Barragán, Mexico's most famous architect, and how his legacy is affected by the fact that a private corporation, Vitra, owns his archives and controls in his name and work. For more than twenty years, this corporation has a great work inaccessible to the public. The film questions whether a single actor should be in control of how the world can engage with Barragán's work.
As the film's protagonist, I am aware that I am a story that has not been about me, and that my future could be the future, or a retelling of the past. I believe that it is crucial to discuss how artistic legacy is constructed, shaped, and manipulated. Do not allow the public to engage with artwork in various ways and from multiple perspectives.
Almost as an invitation to image-making, Barragán was known to a buildings design so that it would be photograph better. With this movie, I wanted to capture the overwhelming beauty of his work while at the same time questioning the legal challenges. The film is in itself a proposal: A way to elicit dialogue about access to legacy and its proprietary nature, and not simply if the proposal will be accepted.
Intertwined with these pressing social questions is a quieter rumination on mortality and the relationship between body and work. Mortality permeates, in the aging of the architecture and within the intimate presence of three generations of the Barragán family. I wanted to present legacy as something that is potentially alive, and full of possibility. Transforming ashes into a diamond is an expression of possibility.
My work has long provoked questions about access to power and power relations, in a similar realm of Adrian Piper, Tanya Bruguera, Trevor Paglen and The Yes Men.
Logline
Part thriller, part romance, The proposal is the exploration of the contested legacy of the late Luis Barragán, Mexico's most famous architect.
Short Synopsis
Conceptual artist Jill Magid grapples with the contested legacy of Luis Barragán, Mexico's most famous architect. Unfolding with the suspense or thriller, The Proposal follows As an unorthodox project exploring the nature of artistic legacy and who knows controls it. As she progresses, Magid interacts with Barragán's family, admirers, and the Swiss copyright holders who aggressively "protect" his work, in a child or a love triangle with Barragán at the apex. Ultimately, Magid creates her own startling, provocative work that forces the viewer into reckoning with how an artist's story is told, and who is allowed to do the telling.
Long Synopsis
The proposal follows conceptual artist and writer Jill Magid as she develops an unorthodox project to explore artistic legacy. It takes as its subject the Pritzker Prize winning Mexican architect Luis Barragán, which is aggressively "protected" by its Swiss copyright holders, at the expense of public access. Barragán's professional archive - including the rights to his name and work - was acquired in 1995 by Swiss furniture company Vitra, under the auspices of the Barragan Foundation. The foundation is directed by the wife of Vitra's chairman who allegedly bought his then-fiancée as an engagement gift.
The project that The Proposal documents has an extended debate in Mexico on Barragán's archives.
Main Credits
Producers: Jarred Alterman, Charlotte Cook, Laura Coxson
Executive Producer: Laura Poitras
Editor: Hannah Buck
DP: Jarred Alterman
Original Music: T. Griffin
Associate Producer: Pamela Echeverria
Consulting Editor: Nels Bangerter
-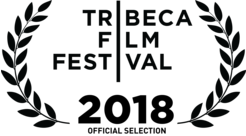 ---
Press Contact:
Cinetic Marketing
Emilie Spiegel - Emilie@cineticmedia.com
Meghan Kasel - meghan@cineticmedia.com
p. 212-204-7979